As I mentioned
yesterday
, I just haven't been feeling inspired to do this whole blogging thing with everything else that's going on. Just because I'm not writing as much doesn't mean that I'm not reading though! I keep finding these amazing blog posts that say exactly what I want to say so I figured instead of writing today, I'd share some of my favorite bloggers and their posts from this week that have inspired me. Maybe you'll learn something or find someone new to read. You never know...
I have no idea how I found Kati, but she's one of my favorite bloggers. Kati, if you're reading this, did you know that? I think we'd be friends in real life. Anyway. Swing over there and show her some blog love is you feel so inclined.
Kati wrote
this post
this week about why she moved to Nebraska. I kind of feel the same way about why I'm moving to Marshfield. I mean, yes it's in my home state but it isn't exactly where I thought I'd end up. Thanks for putting my thoughts into words, Kati!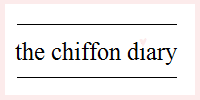 Nicholl is one of the few fashion bloggers I follow religiously. I wish I were half that cute. She's also hysterically funny. I've been thinking about doing one of the
"Fact Is..."
linkups and always forget about them until I read hers and than I realize I'm not all that funny. Her perspective on life is fabulous and she'll make you giggle. Good enough for me!

I started reading
Alycia's blog
a while back and kept reading because she is one of the most honest and adorable people I have stumbled upon on the internet.
This post
from Monday is especially amazing. We all need a reminder to judging one another sometimes. I know I do!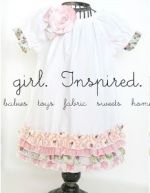 If I could sew - which someday I'm determined to learn for real - I would totally make myself
this jacket
. Amazing.
See anything you really love? Click over and let them know!